3rd Annual Girls Night Out!
Thursday, June 27, 2013
4 – 10 p.m.
Ticket entitles holder to:
Special Girl's Night Out t-shirt 
$10 Meal Voucher (Bromas Deli, Bumpers Drive-In, Magnolia Blues BBQ Company, Poppa's Fish House,  Western Sizzlin' ) good Thursday through Saturday 
Shopping guide
Chance to win in a drawing for one of over 50 prizes! and … join us for an Ice Cream Social 8-10pm at Brookhaven Monument.

Advance Tickets are $15 • $20 Night of Event
*Ticket Must be Presented at Each Participating Retailer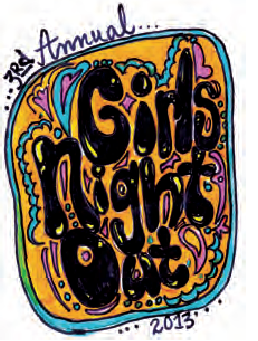 Tickets are available at participating Brookhaven Chamber of Commerce merchants listed below or at the Chamber office 601-833-1411.
Participating Retailers
ABLES Gifts and Antiques
Bdazzled Dollar Jewelry
bebe's boutique
Beyond the Rainbow
Billee Goats
Brookhaven Christian Book Store
Castles Ladies Apparel
Catt's Closet Consignment
Engravables
Expectations
Fashion Jewelry by Margaret Ann Britt
The Finishing Touch
Inside Out
J. Allan's
Judy's II
Lemanedi
Macy Taylor's
Magnolia Blues BBQ Company
Melinda's Fabrics and Interiors
Nathan Allen Jewelers
Persimmons
Repetitions
Roxy Magnolia
Sassy but Sweet
Snazzies
Susan's Shoppe
T.H. Perkins Furniture
Vendor's Emporium