The real estate market in Brookhaven provides housing solutions that span a spectrum of options. New families looking for a charming cottage or patio home will discover that Brookhaven is a great place to start.
Established families seeking larger homes or properties will find an equally broad selection available that suits any income level.
It doesn't matter if you are looking for a quaint house in a quiet neighborhood, a ranch style home on horse property, or a downtown loft apartment. You will find your home here.
Local Real Estate Companies
Joyce Asken Realty
712 Brookway Blvd.
Brookhaven, MS 39601
601-833-4077
http://www.joyceaskenrealty.com

Bailey Realty
954 Union St.
Brookhaven, MS 39601
601-833-8592


Hobbs Realty
117 S. Railroad Ave.
Brookhaven, MS 39601
601-833-1859
http://www.lylehobbsrealty.com

Betsy Smith Properties, Inc.
415 Hwy. 51 S.
Brookhaven, MS 39601
601-833-6305
bsp@betsysmithproperties.com
http://www.betsysmithproperties.com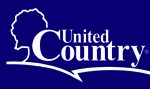 United Country/McDaniel-Gray
Real Estate
512 W. Monticello St.
Brookhaven, MS 39601
601-835-2000
http://www.unitedcountry.com/brookhavenms

Wooten Real Estate
214-B Hwy. 51 N.
Brookhaven, MS 39601
601-833-6322
http://www.wootenrealty.net